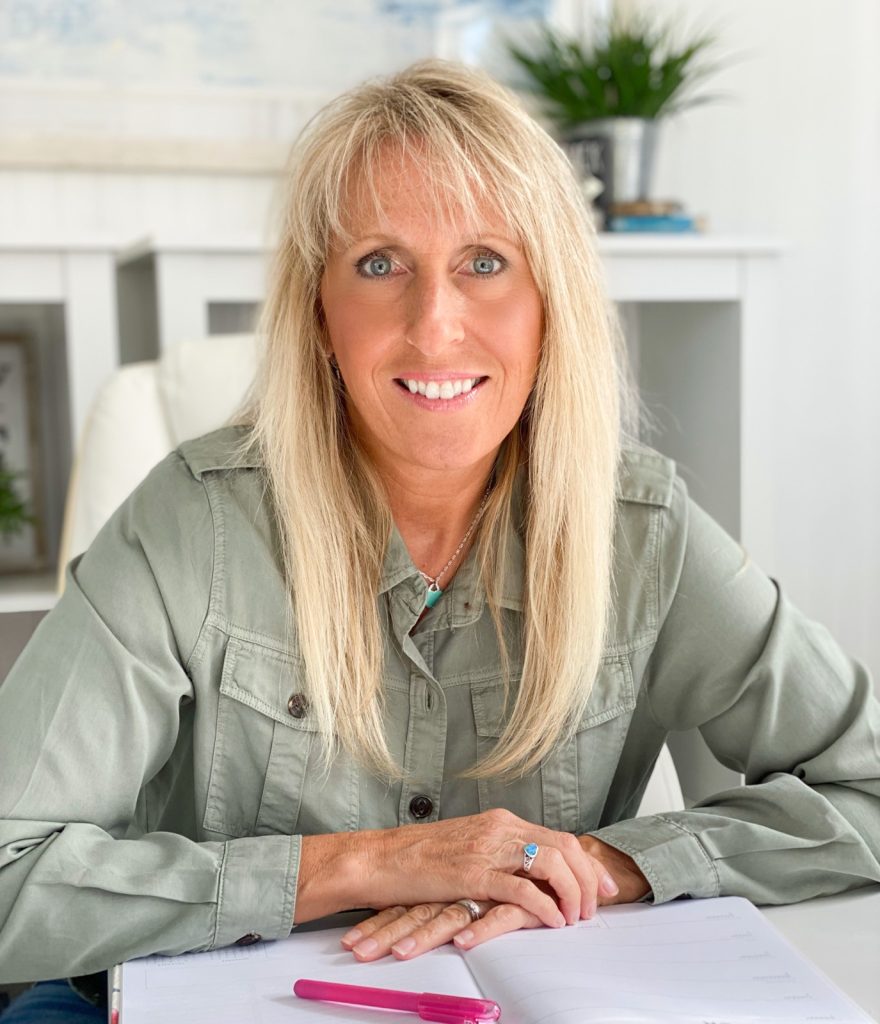 Home of The Killer Chocolate Mysteries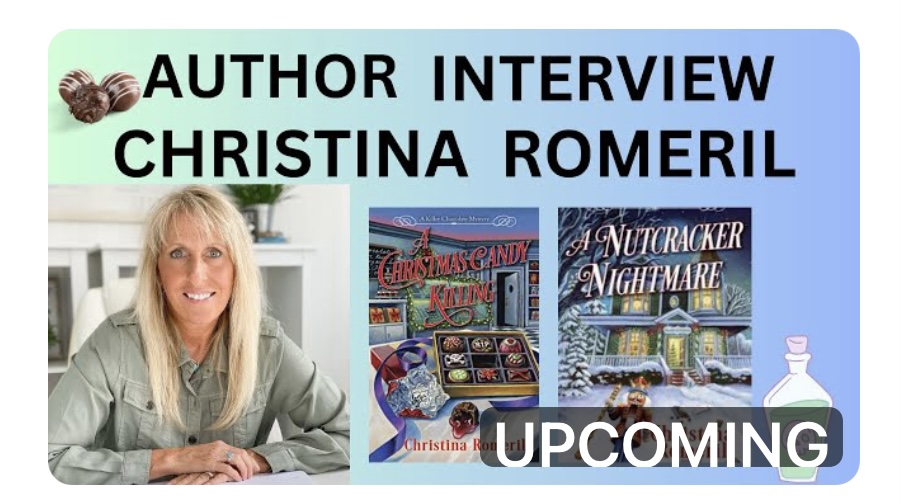 Check out the interview on Beachbumbookworm's YouTube from September 14.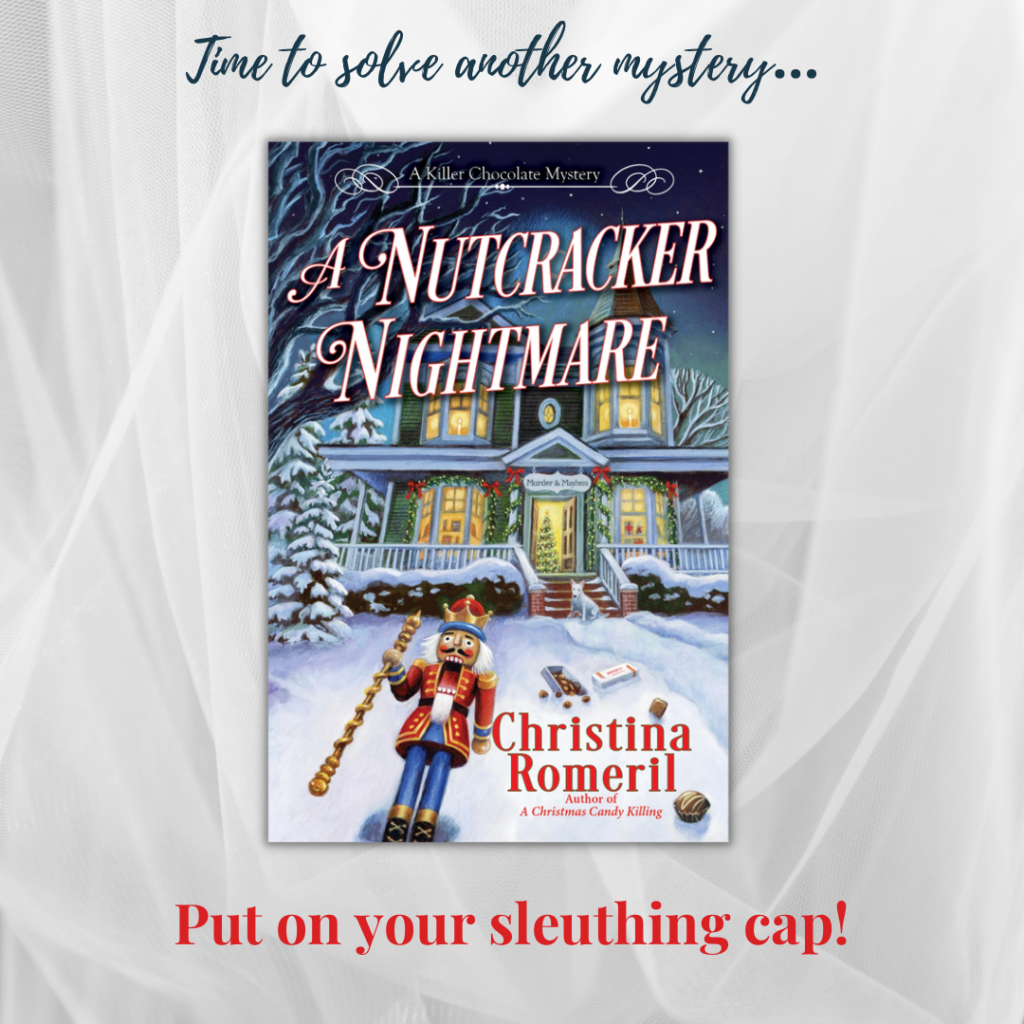 Thursday, November 8 I'll be at Analog Books in Lethbridge, AB with author Bianca Rowena to celebrate our Christmas book releases! A NUTCRACKER NIGHTMARE releases October 17 and Bianca's Christmas romance is out now! Save the date. More details to come.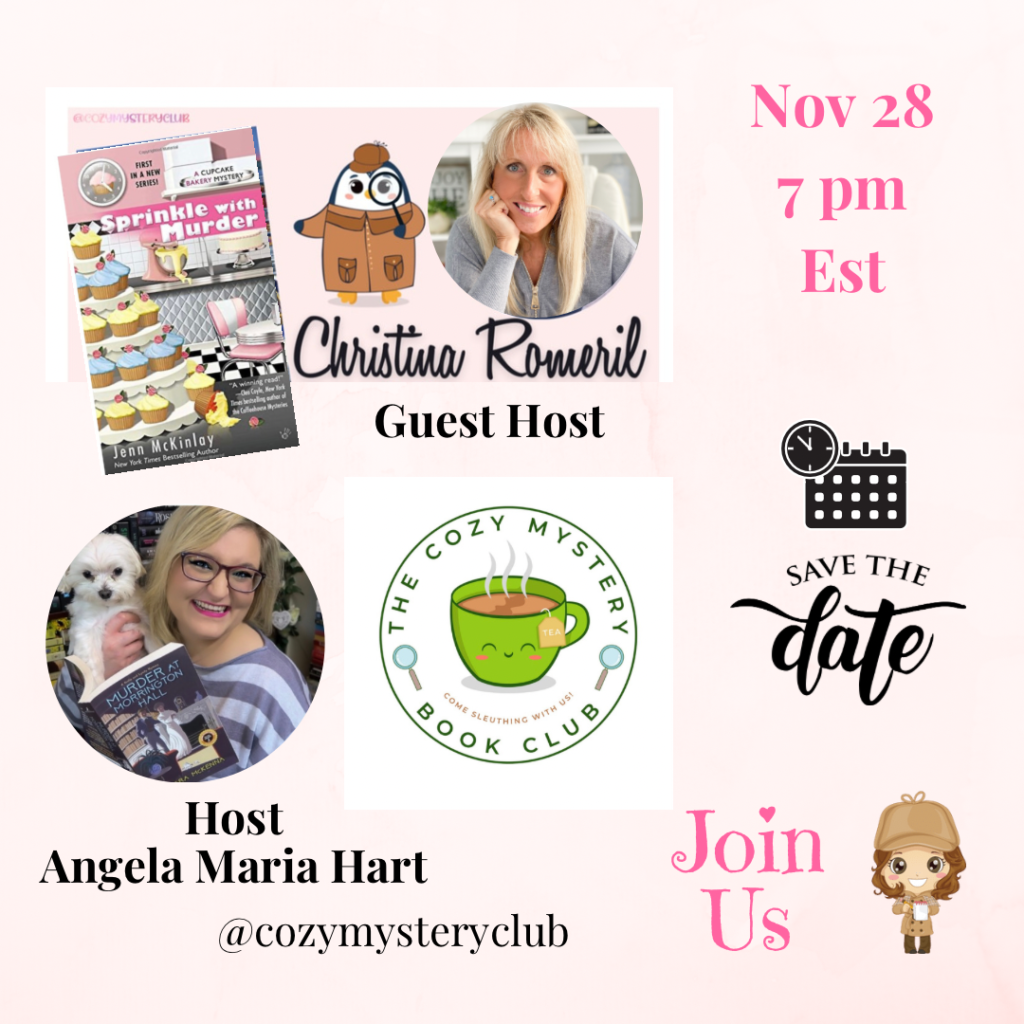 Join me November 28 at 7 pm EST on YouTube for the Cozy Mystery Book Club with Host Angela Maria Hart. We will be discussing Jenn McKinley's book, Sprinkled with Murder.