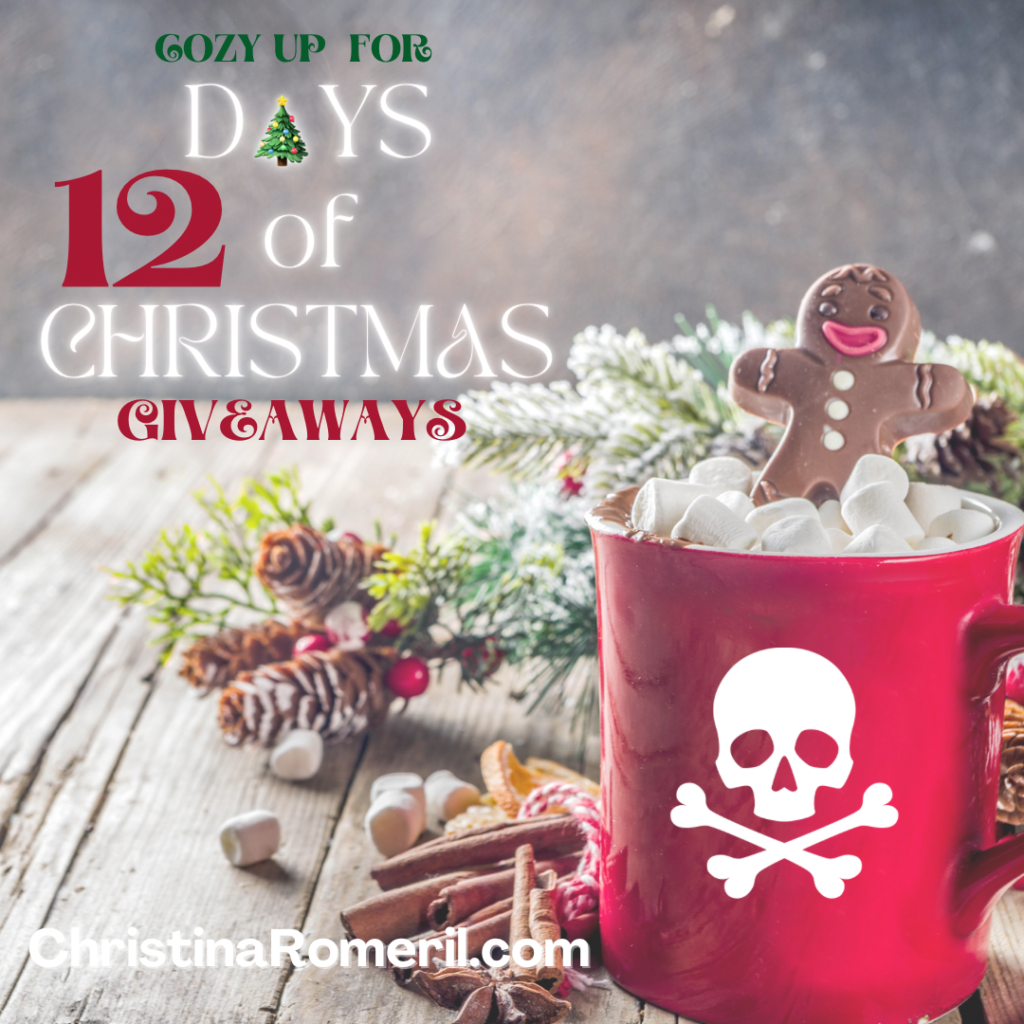 'Twas the week before the 12 days of Christmas giveaways and Chrissy was scurrying all around the house. She was driving everyone crazy, especially her spouse.
The prizes had been organized with a great deal of care, so there would be festive fun for all to share.
Everyone knows the holidays can leave us a bit frazzled. So she wanted to make sure you would be thoroughly dazzled.
With a little something fun to brighten up each day just keep heading to her socials and website. Give her a sec and she'll point out the way.
So from the 13th to the 24th drop in for a bit of merriment and good cheer, whether you are far, far away or ever so near.
Just remember to enter before the end of the night, with a fun little comment before the next day's first light.
I hope you enjoyed the little rhyme to tell you about the 12 Days of Christmas Giveaways. I decided to wait until the last 12 days before Christmas for my giveaway because I knew there were some other wonderful 12 Days of Christmas events on Instagram and Facebook and I didn't want to compete with them for attention. Hopefully, as you cozy up for the 12 Days of Christmas Giveaways you'll give some thought to someone who might need a little extra cheer this holiday season and tag them in a post so they can enter the giveaway.
Head to either my Instagram or Facebook ChristinaRomerilWriter pages and enter by commenting on the giveaway post each day. The exception is on the two days that I will be doing a Facebook Live. On those days, you must watch the Live, either, well, live, or the replay before the next morning, to get the secret word to enter the giveaway. Winners will be randomly chosen, and whether it's open to the USA, Canada, or both will be shared in the giveaway post. Wishing you all a happy holidays!