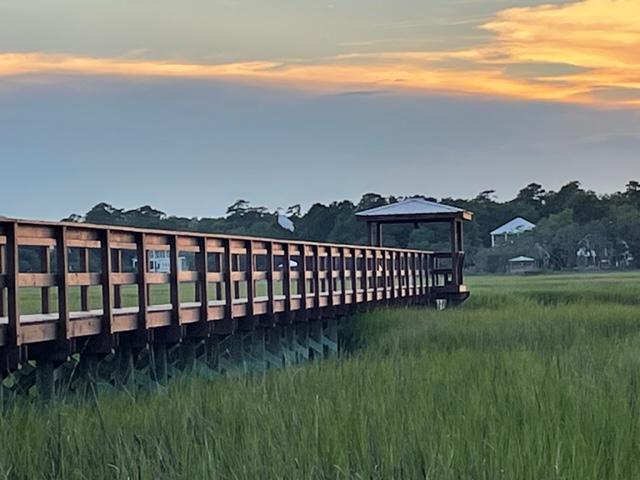 I love the pictures Jackie Layton posts on her social media of her beautiful South Carolina community. She graciously agreed to share a bit about that beautiful area and her Low Country Dog Walker Mystery Series set in an area suspiciously like the one where she lives.
This series is for lovers of small town cozies, dog sidekicks, coastal living, and a great mystery! If you haven't read this series yet, get your copy today.
Life on the Coast By Jackie Layton
For as long as I can remember I've dreamed of living on the coast. I won't go into the reasons we never acted on this desire, but in 2016 our lives changed.
My husband was offered a job in South Carolina. It wasn't easy to leave our family, but after much prayer and consideration, we felt like it was the right thing to do.
We don't live on the actual beach, but we can get there in less than five minutes. We never dreamed we'd be so blessed. We've also fallen in love with marsh life, or as many call it, life on the creek. When the beaches closed because of COVID, we walked on the road by the creek. We really began to focus on creek life instead of just riding past it on our way to the beach.
We expected to see pelicans and seagulls, but we discovered much more. There's an eagle we've been lucky enough to see a few times. At my house we've seen humming birds, woodpeckers, cardinals and blue jays. In the marsh, we've seen osprey, ibis, red-tailed hawks, egrets, herons, and many other birds.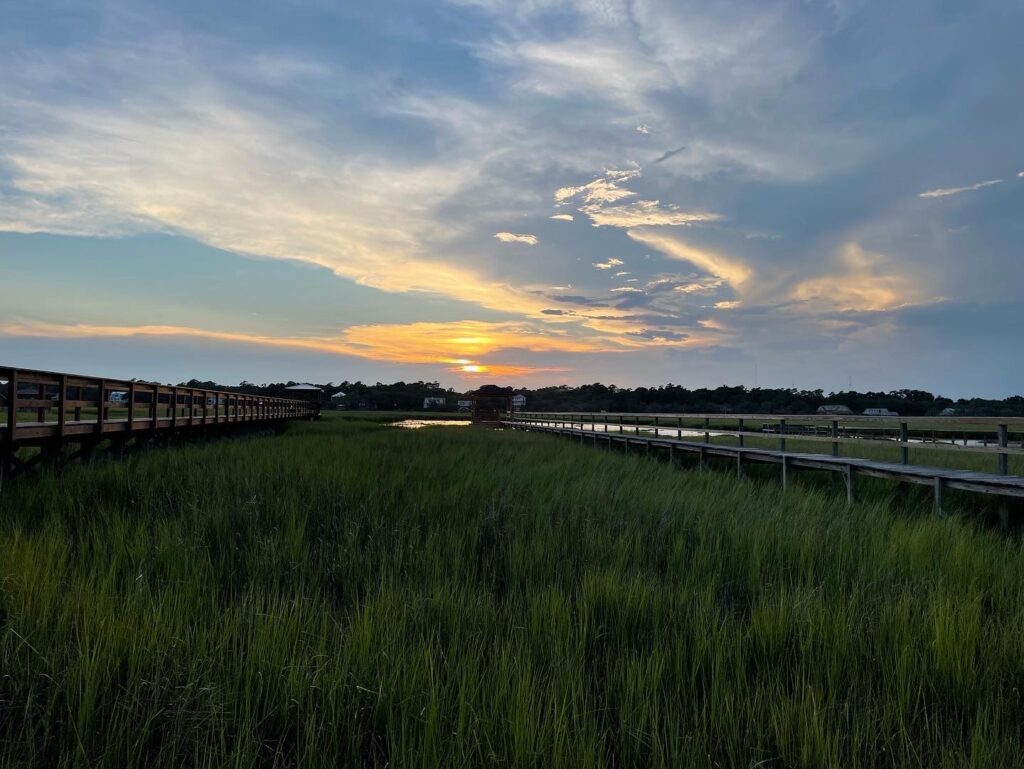 The tide and moon can affect your activities. A full moon at high tide can flood the streets on the island. The saltwater will ruin your car if you don't wash it off soon.
About twice a year there's a king tide. King tides occur when the orbits and alignment of the Earth, moon, and sun come together and create great tidal effects. Sometimes the police close the streets to protect us.
In A Low Country Dog Walker Mystery Series, the amateur sleuth, enjoys walking on the beach. In the fictional town of Heyward Beach, she runs into people she knows. We often see our neighbors and friends when we go for walks on the beach. For a few years, there was a red fox on the island. It usually came out in the evening or early morning. You could see it hiding in dunes or seagrass. A couple of weeks ago, we had a coyote appear on our beach. It pretty much minds it's business, but people have taken pictures of the coyote. I'm already thinking out he might fit in a future story.
I know beach life isn't for everyone, but we enjoy spending time outside with nature. There's always something new to see, and it never gets dull. It's one of the reasons I chose a beach setting for my series.
Bite the Dust, Dog-Gone Dead, Bag of Bones and Caught and Collared are the first four books in the series. Book 5 will release in 2023. I've enjoyed writing this series, and I hope you'll enjoy reading it.
Caught and Collared is available at the following places:
Google Play: https://bit.ly/3tHIWo8
Apple iBooks: https://apple.co/3qH04Iz
Kobo: https://bit.ly/3GIaJZe
Barnes & Noble: https://bit.ly/3FHrceW
Smashwords: https://bit.ly/3FHqWN0
Amazon: https://amzn.to/3KAP3AC
Places you can find Jackie Layton:
https:jackielaytoncozyauthour.com https://twitter.com/joyfuljel https://www.facebook.com/jackielaytonauthor https://www.instagram.com/jackielaytonauthor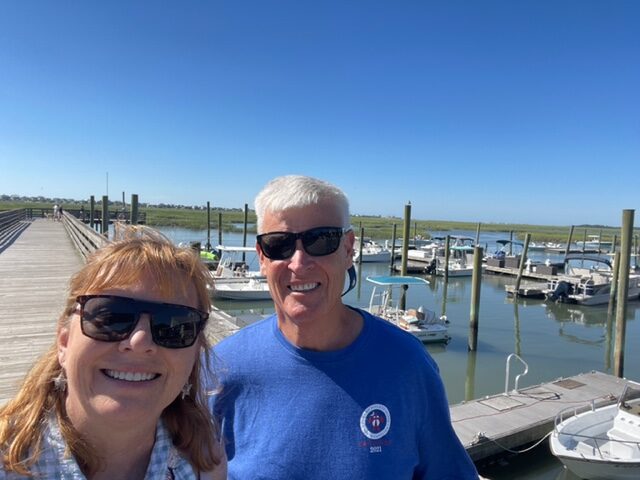 Author Bio: Former Kentuckian Jackie Layton loves her new life in the Low Country. Jackie enjoys time on the beach despite one trip that ended with cracked ribs from riding her boogie board with the kids and another trip that ended up with a hook in her foot and a trip to the emergency room. There's nothing like a trip to the beach, although she tends to be a bit more cautious these days. Jackie is the author of Low Country Dog Walker Mystery series. Bite the Dust, Dog-Gone Dead, Bag of Bones, and Caught and Collared.