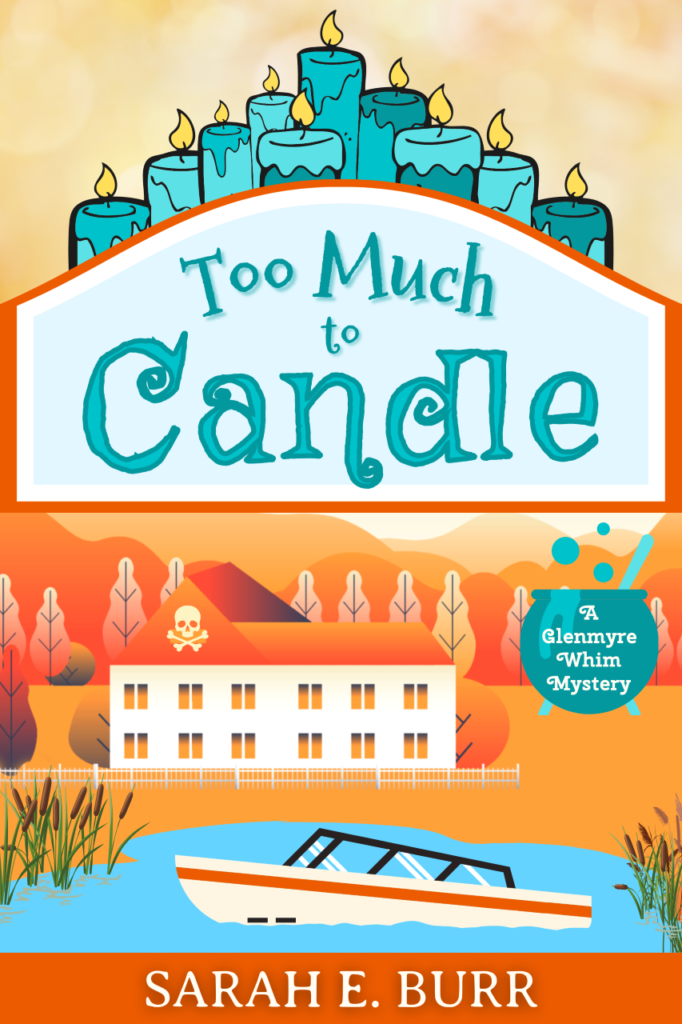 I am so excited to have Sarah E. Burr on the blog this month! In addition to writing four different mystery series, she hosts The Bookish Hour with J.C. Kenney. It's a YouTube web series where they chat about the writing process, their books, characters, and what's on their bookshelves with special guest authors. Her second book in the Glenmyre Whim Mystery series, Too Much To Candle, just lit up bookshelves on October 13. Buried treasure, ancient spells, family secrets, murder, and a witch! This is the perfect Halloween read!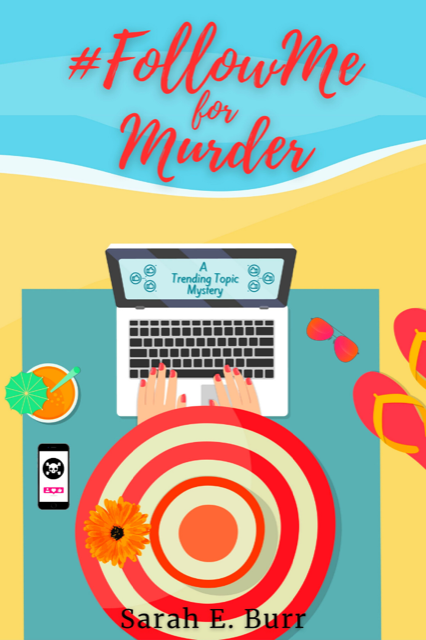 Thank you so much for having me here today, Christina. It's a delight to connect with you and your readers. Hi, everyone. I'm Sarah. I write several mystery series: the Glenmyre Whim Mysteries, the Trending Topic Mysteries, and the Court of Mystery series. That's a whole lotta murder and mystery, but I like to keep it lighthearted. One of the many things I love about the cozy mystery genre is that good triumphs over bad, all while having a grand ol' time.
I also love that cozies know how to make use of a good theme, and one of my favorites is holidays. While I've read so many fantastic cozy holiday mysteries (Christina's A Christmas Candy Killing being one), I've never published a holiday-themed cozy of my own—until now! Too Much to Candle, book two in my Glenmyre Whim Mysteries, takes place in October,and the town of Crucible, New York, is busy preparing for Halloween.
This means festivals and fun events! As a writer, I love coming up with fun (and punny) names for the events in my books. Crucible is gearing up for two special occasions:Spookshow and the All Hallow's Eve party at the historical society. When I first began outlining and working on the plot of Too Much to Candle, everything was focused on the All Hallow's Eve party. Spookshow didn't come to me until I was writing, mid-way through the book, and decided my main character, Hazel Wickbury, and her new love interest, Ezra, needed a cute date-night activity. Hence, Spookshow was born!
The scary movie Creepshow inspires the name; I love scary movies—I will watch them anytime during the year—and my parents have long recommended that I watch Creepshow.Funnily enough, I've never gotten around to it, but the name is always in my mind. It's so wild how inspiration works while writing. Spookshow—an outdoor Halloween movie night for the whole town—came together pretty quickly once I realized I needed another activity in which Hazel and her friends couldparticipate. It also makes for the perfect place to question any suspects lingering around Crucible Commons.
Crucible has quite a fascinating history; located in upstate New York, five influential families founded the town over three hundred years ago. Hazel and her bestie/aunt, Poppy, are members of the Glenmyre clan. Their ancestors first came to Crucible in the 1690s from Salem, Massachusetts. Can you see where this might be going? Yes, Hazel's ancestors had strange, supernatural abilities and could attune with nature to do all kinds of mystical things. As the centuries wore on, the power associated with the Glenmyre clan dwindled, and now, all their family members are left with are little gifts called "whims."Although, Hazel doesn't consider her ability a "gift" at all. Her whim allows her to see a glowing clock hovering above the heads of everyone around her, counting down the time they have left on Earth. Knowing when someone is destined to die is a weighty burden for Hazel, but it does come in handy when a murder occurs in her peaceful, lakeside town.
I had so much fun creating the lore surrounding the Glenmyres, and I can't wait for readers to explore more of Hazel's world in Too Much to Candle. Weaving the paranormal aspect of Hazel's background into a story centered around Halloween just felt right, and I had a blast spreading Halloween holiday cheer throughout Crucible. So much so that I'll definitely be writing more holiday-themed cozies in the future! When it's this much fun, how could I not?
What's your favorite holiday to read about in a cozy mystery?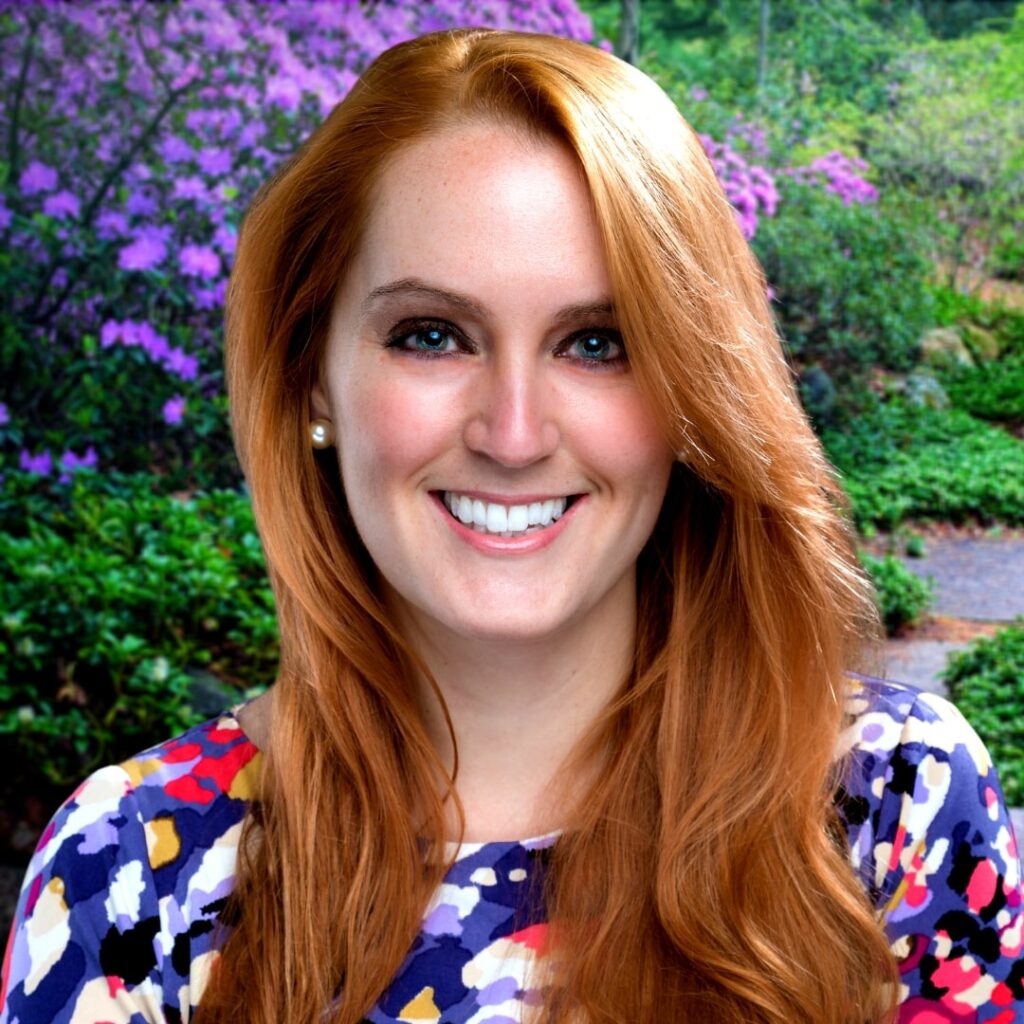 Bio: Sarah E. Burr is the award-winning author of the Glenmyre Whim Mysteries, Trending Topic Mysteries, and Court of Mystery series. She currently serves as the social media guru for the New York chapter of Sisters in Crime and is the creative mind behind BookstaBundles, a content creation service for authors. Sarah is the co-host of The Bookish Hour, a live-streamed YouTube series featuring author interviews and book discussions. When she's not spinning up stories, Sarah is singing Broadway tunes, reading everything from mystery to manga, video gaming, and enjoying walks with her dog, Eevee. Stay connected with Sarah via her newsletter: https://bit.ly/saraheburrsignup
Website: www.saraheburr.com
Newsletter: https://bit.ly/saraheburrsignup
Socials: https://bit.ly/sarahsocialmediahub
Glenmyre Whim Mysteries on Amazon: https://bit.ly/glenmyrewhimmysteries