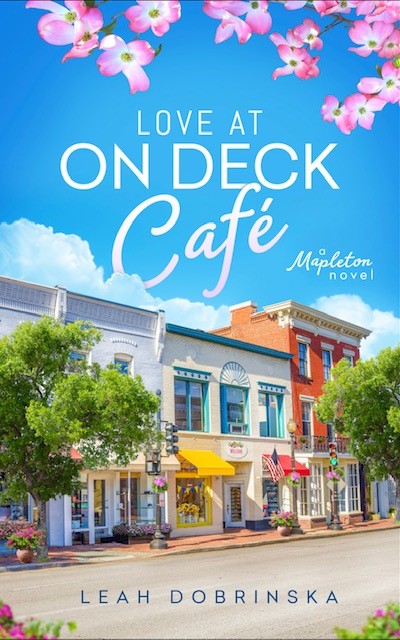 I am thrilled to have Leah Dobrinska on the blog this month! Her small town romance books are the perfect read for a summer day! And she's got a Christmas romance coming out!!! Since I've been celebrating Christmas in July, I thought that would be the perfect time to talk about small towns. There is nothing cozier than a mystery or a romance set in a small town. Especially at Christmas. After you read about Leah's Mapleton you're going to want to move there!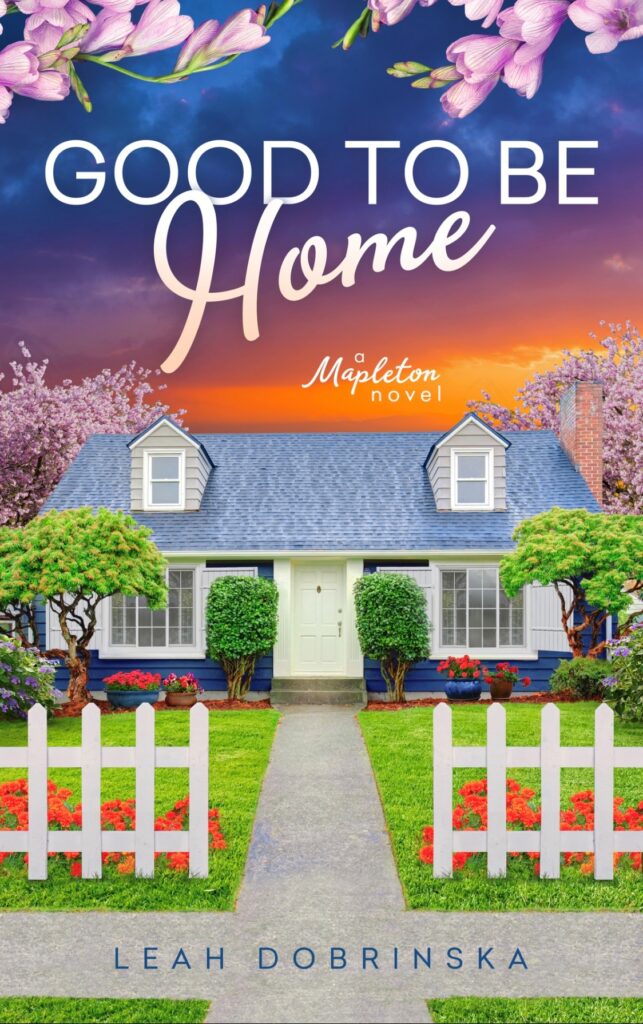 Small Town LOVE by Leah Dobrinska
Hi everyone! I'm Leah Dobrinska, and I'm thrilled to be here today to chat about books and writing with you and to tell you a little bit about what inspires me when I'm creating worlds and stories. Big thanks to Christina for inviting me to her blog.
I love the whole process of writing a book, from dreaming to drafting to editing to publishing, but one of my very favorite things, specifically, about writing is inventing worlds and creating the people who fill them. So today, I want to talk a little bit about setting and what makes the setting of a book so special to me.
I have to admit, I am a huge small town girl. I grew up in a village of six thousand. I went to a big city for university and then my husband and I lived in several other big cities before happily settling back in my small town—right in the neighborhood where I grew up, actually.
Have you heard the old adage: write what you know?
Well, I know small town living. I've lived it. I love it. And I try to infuse each and every one of my books with the details that make readers love it, too.
Some context: I'm a small town romance and cozy mystery author. I've currently published two books in my romance series, Love at On Deck Café and Good To Be Home, with a third (Together With You) slated to release on September 6, 2022. My debut cozy mystery novel, Death Checked Out, the first in the Larkspur Library mystery series, is set to be published by Level Best Books on December 6, 2022.
I started drafting Love at On Deck Café when we were living out of the area. I was homesick and craving some of the simple comforts of small town living, so I figured I'm going to write this into a book.
And I did. Then I just kept doing it.
So many readers have told me they want to pick up and move to Mapleton, the fictional town where my romance novels are set. I take this as the highest compliment. My goal is to write places that feel like home and craft characters readers want to spend time with. And then I hope they do spend time there, with those people, by reading!
In a lot of ways, I feel like I'm living in Mapleton, because I take a lot of my small town ideas for my books from things that actually happen(ed) in my hometown and the surrounding communities.
For example, my town grew up around a paper mill, and in the early 2000s, that mill shut down. It rocked our community, and I wanted to honor that and those feelings and how people here have adapted and grown. So, in Love at On Deck Café, Julia, our heroine, butts heads with Samson, our hero, when he shows up in town to develop the grounds of the shuttered paper mill.
Likewise, we experienced a tornado here a couple years back, and I immediately knew the story I was drafting needed a scene about the way the community banded together in the aftermath. Neighbors helping neighbors, dragging trees out of the road, sharing generators, checking in on each other. It was so good and pure and the perfect sort of realistic fodder for a fictional small town setting.
Recently, I've seen our volunteer firefighters out and about, making the day of people around town, and now I'm itching to write that into a book. And in December, we do a huge town holiday light-up night, and it's a magical kick-off to the holiday season, so I was definitely channeling those real life scenes as I was putting the finishing touches on Together With You, which is a Christmas romance.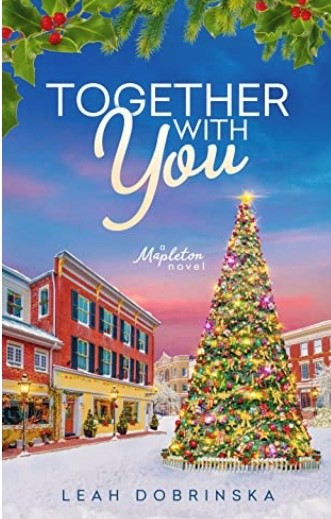 There's just so much goodness to be found all around, and I try to capture it and fill my books with it!
Of course, the beauty of fiction is that I can embellish, and that's always fun, too! 
The setting in my cozy mystery, Death Checked Out, is an example of me doing just that.
As a kid, my whole extended family would spend one week "up north" in cabins set on a lake in an unincorporated town in northern Wisconsin. This town has one road, no restaurants, no school, no library. Really, it just has a lake.
I took my love for that little spot and completely built up a world around it. The sensory memories I have of my time thereworked their way into these pages, and even though the real town doesn't even have its own police department, knowing what I know about how it looks in that part of the state and how people act and treat each other made it more seamless to create my own northern Wisconsin small town world. I can't wait forreaders to visit Larkspur this December!
In a lot of ways, the setting of my books becomes like another character. It's something that people recognize, and I hope it resonates with them. I hope they're invested in what happens there. I know I am!
What about you? Do you prefer small towns, big cities, or a bit of both when you're reading? What about travel destinations? Exotic locales or middle of nowhere towns? Share with us in the comments below or tell us your favorite fictional town. I, for one, cannot wait to take a trip to the Rocky Mountains of Montana in Christina's debut, A Christmas Candy Killing. Be sure to preorder your copy today!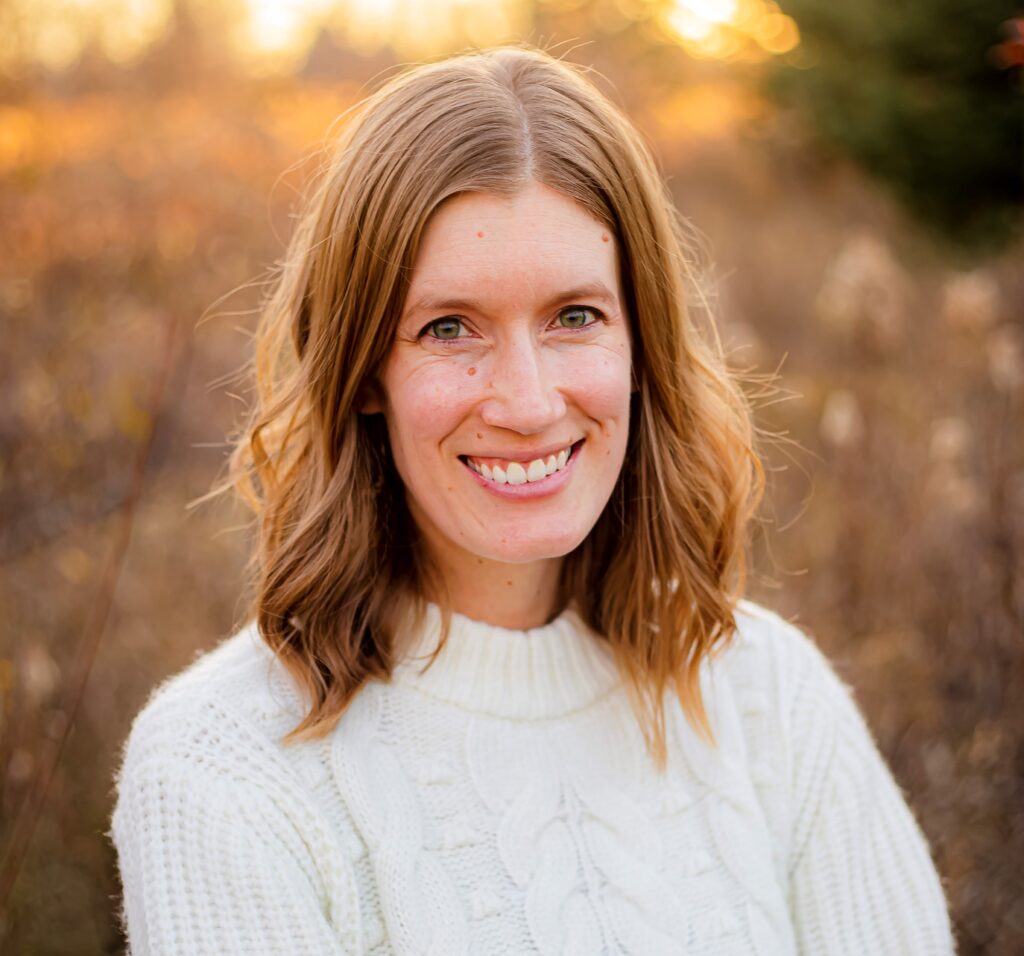 AUTHOR BIO
Leah Dobrinska is the author of the Larkspur Library Mysteries, a cozy mystery series set in the Wisconsin Northwoods, and the Mapleton novels, a series of standalone small town romances. She earned her degree in English Literature from UW-Madison and has since worked as a freelance writer, editor, and content marketer. Leah lives in Wisconsin with her husband and their gaggle of kids. When she's not writing, handing out snacks, or visiting local parks, Leah enjoys reading and running. Find out more about Leah, join her newsletter community, and connect with her through her website, leahdobrinska.com.
LINKS
Website: https://leahdobrinska.com/

Newsletter: https://leahdobrinska.com/newsletter

The Mapleton Series (Amazon): https://www.amazon.com/dp/B09BFXFBS3
Facebook: https://www.facebook.com/whatleahwrote

Instagram: https://www.instagram.com/whatleahwrote/

BookBub: https://www.bookbub.com/authors/leah-dobrinska

Goodreads: https://www.goodreads.com/leahdobrinska